Skin Treatments
---
An IPL  (intense pulsed light) photo facial can treat a variety of skin conditions such as sun damage, age spots, broken capillaries, and improve skin texture.  Treatments are typically sold in packages, each procedure is four weeks apart.  As always consultations are complimentary, call today to schedule your appointment.

-Illuminize Peel- Helps provide vibrant, radiant looking skin with minimal downtime.
-Vitilize Peel- Improve the appearance of skin. See noticeable results after just one peel and compelling results after three to six peels.
Rejuvenize Peel– Smooth the appearance of fine lines and wrinkles. See noticeable improvement after just one peel and compelling results after three to six peels.
This treatments is a non-surgical way to freshen and rejuvenate the skin on your face.   Microdermabrasions are used to treat discoloration, texture of the skin and sun damage.  A less aggressive approach than dermabrasion, microdermabrasion treatments make use of a minimally abrasive instrument to gently exfoliate the skin, removing the thicker, uneven outer layer.
GentleLASE® by Candela provides fast, safe and effective laser hair removal for patients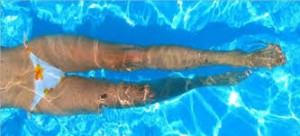 of all skin types. The ideal patient for the GentleLASE  procedure is someone with excessive hair growth who is unhappy with the appearance of the hair or with normal hair growth, who is tired of constantly shaving, waxing or plucking.
On average, 4-8 treatments are needed for the maximum results. Treatments are done every 4-6 weeks depending on the area being treated.